Garbage Garage – Exciting tuning games

Garbage Garage – The fun tuning games
It's entertaining, multifaceted, and filled to the brim with a load of junk: the browser game Garbage Garage. Garbage Garage lets you develop your own junkyard, dismantle cars, and sell them in your garage. Make sure to gain as many GDollars as you can, and you'll be able to turn your junkyard into every grease monkey's dream.
---
Garbage Garage
The popular junkyard game
The tuning games-hit Garbage Garage is all the rage. Come experience a truly diverse and exciting browser game.
What tuning games are all about
Garbage Garage stands out among the tuning games: the game lets you trade car-parts and master a variety of different challenges.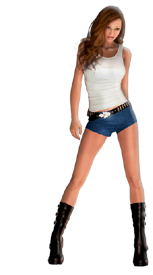 The Features
The junkyard-game Garbage Garage offers you a wealth of exciting features common to tuning browser games. Dismantle the cars sent to your wrecking yard on your garage's ramp. Here, you start off with small cars that are delivered to your garage. As you level up, the sizes of the cars delivered to your junkyard will increase, as will your revenue once you have sold them.
Play Garbage Garage for free
The browser-based game, ranking among the genre of tuning games, can be played entirely for free. All players need to join in, are a web-enabled PC, as well as a working email-address. If these preconditions are met, you are ready to get started. Their TV-appearances have gained the Ludolf-brothers Uwe, Manni and Peter, whose junkyard is located in the village of Dernbach in Germany an ever-expanding fan-base. Experience a true gem among tuning games, and open your own free, virtual junkyard now.
Free-to-play: Games made by Upjers
Bamberg-based games producer Upjers have been developing browser games since 2006. The multifaceted online games are entirely free-to-play. The genre encompasses a variety of games, such as garden-simulations to action role-playing games and zoo browser games or tuning games.
Tips, tricks and more
A variety of tips and details on tuning games such as Garbae Garage can be found on the game's forum.