Garbage Garage – Dismantling cars in your browser

Garbage Garage – Fun car games
This browser game is presented by Germany's coolest junkyard owners. In our online game Garbage Garage, Uwe, Peter, and Manni Ludolf will teach you the tricks of the trade, and the game's most important functions. The popular TV-stars will accompany you through the entire browser game. As virtual guides, they will offer you helpful tips and tricks. Great car games-experiences guaranteed!
---
Garbage Garage
Off to the junkyard!
The varied browser game Garbage Garage lets you experience a truly awesome setting, and create your own junkyard.
Cool car games – Great features
Sign up on the multifaceted browser game Garbage Garage, build your own junkyard, and look forward to cool car games-features!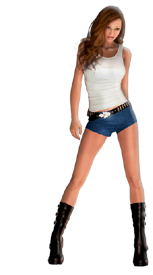 Garbage Garage – The story
The browser game Garbage Garage doesn't just offer you a cool car games scenario, but also allows you to determine the game's story yourself. It's entirely up to you, how you'd like to expand your junkyard. Place a variety of different vehicles on the ramp, and dismantle them, then sell the spare parts in your garage. The gained GDollars can then be used to purchase further items, or to buy new vehicles for dismantling.
Experience cool car games
Explore the extraordinarily cool car games-experience Garbage Garage, and create your own free game-account. All you need are a web-enabled PC as well as a valid email-address. Once these preconditions are met, you'll be able to sign up on the game's login page, decide on a login name and password, and get started right away. During the introduction to Garbage Garage, the Ludolf-brothers will teach you the game's most important functions. You learn how to dismantle cars, and sell the spare parts for the best GDollars-prices. Enjoy the cool junkyard game!
Free-to-play: Games made by Upjers
Bamberg-based company Upjers GmbH & Co. KG has been releasing free browser games since 2006. The multifaceted games-portfolio the German company offers comprises of up to 30 games – among them, great car games such as Garbage Garage as well as animal games as My Free Zoo.
Cool car game info – tips and tricks
Visit the forum of Garbage Garage for useful tips, tricks, and helpful information on car games.