Garbage Garage – The browser-based junkyard game

Garbage Garage – The car games-experience
The junkyard game Garbage Garage lets you develop your own salvage yard. You dismantle cars of all sizes that are delivered to your wrecking yard. The salvaged parts, such as car bodies, tires, batteries and breaks, can then be sold via your own garage for the best possible prices. Garbage Garage allows you to enjoy car games for free.
---
Garbage Garage
Garbage Garage – Free car games
The browser game Garbage Garage lets users play car games for free, and try out the many game-features they come with.
Fun games for everyone
The young and the young-at-heart alike agree: Browser games as Garbage Garage are truly fun-to-play, and let a vast audience enjoy car games for free.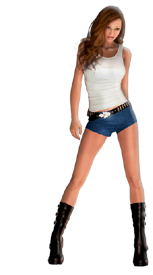 Garbage Garage – The story
Garbage Garage offers its players a unique setting. You start developing your first cars on a relatively barren junkyard. After that, you proceed to sell the salvaged parts in exchange for GDollars. The more GDollars you earn, the larger the array of options to design and decorate your junkyard you'll have at hand. Pimp your junkyard with a variety of different items, such as mailboxes, hammocks or flamingoes. Experience free car games!
The fascinating junkyard universe
Garbage Garage offers you the ideal setting to let you experience car games for free at their best. Plus, the browser game can be enjoyed completely for free. All you need to join in area web-enabled PC, as well as a working email-address. Once these conditions are met, you can sign up on the game's login page, and create a free account. During the tutorial, the Ludolfs, Germany's most popular car salvagers, will explain the game's most important features. The three TV-stars will show you the tricks of the trade, and accompany you through the fascinating word of this gem among junkyard browser games. Dive in now!
Discover for free: Games made b yUpjers
Discover the free games made by Upjers. Bamberg-based games producers Upjers have been producing browser games since 2006. The colorful online games are playable in any browser and don't require any downloads or installations. Needles to say, the vast array of different available genres also includes free car browser games.
Using tips and tricks on car games
For detailed tips, tricks and information on free car games, visit the games forum of Garbage Garage.