Garbage Garage – Your own virtual junkyard

Garbage Garage – Browser-based car games
Want to experience online car games? Then the junkyard game Garbage Garage is just the thing for you. The browser game lets you take on the role of car-recycler, and build your own, profitable junkyard. You've got a wide array of options at hand that allow you to shape your junkyard as you like it. Expand and design your grounds step by step, and enjoy the exciting universe of online car games.
---
Garbage Garage
Garbage Garage – Car games online
Thanks to its thrilling features, Garbage Garage offers all fans of browser games an all-round fun browser-based online games-experience.
Games for everyone
Browser games, among them free-to-play online car games, are popular with players of all ages.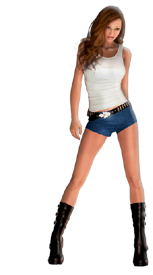 The game's content
The entertaining junkyard game Garbage Garage, lets you expand your wrecking yard –step by step, and bit by bit. You start off with a fairly small junkyard with basic equipment. The first cars dismantled on your ramp are rather small as well. As the game progresses and you keep leveling up, you will start receiving bigger cars and be able to maximize your profits. The better the cars, the larger the revenue in the form of GDollars they will bring you. Garbage Garage lets you relish the fun of playing browser games online.
A fun and entertaining game
Experience the multifaceted world of car games online. Garbage Garage, one of the most exciting and fun car games online, lets you run your own junkyard, and keep upgrading it with every new level you reach. Germany's most popular junkyard owners, the brothers Manni, Uwe and Peter Ludolf, will accompany you through the game. The Ludolfs will show you the game's most important functions, and let you experience the fascinating universe of online car games. Join in now! All you need are a web-enabled PC as well as valid email-address, and you are ready to start the engines, and head off into a truly riveting browser game.
Fun and free-to-play games made by Upjers
The company Upjers, located in Bamberg, Germany, has been providing browser games since 2006. The colorful online-games are entirely free-to-play, and require neither downloads nor installations. The genre covers a wide range of settings, and includes online car games just as much as entertaining simulations.
Tips and tricks to help you play
To find out all you need to know about online car games, simply visit the game's forum.