Garbage Garage – The fun car game

Garbage Garage – The multifaceted junkyard-game
The multifaceted junkyard game Garbage Garage lets you develop your own wrecking yard. You dismantle different cars, sell the spare parts for the best possible prices, and form virtual friendships with your fellow players, to support each other and share your profits. Come experience the multitude of options the browser game Garbage Garage offers you.
---
Garbage Garage
A truly popular game
The popular junkyard owners Manni, Uwe and Peter Ludolf, known from TV, will teach you how to play the junkyard game Garbage Garage.
A truly eventful game
This game is unlike any other. The junkyard game Garbage Garage lets you manage your own garage.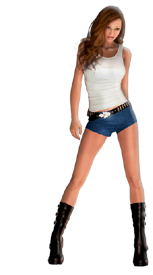 A browser-based junkyard
Garbage Garage is an enormously fun browser-based junkyard game. Follow the Ludolf-brothers through a unique browser game. The popular TV-stars and car-part specialists and junkyard owners will guide you through the game, and teach you the tricks of the trade. Experience this amazing browser game, trade car parts, and develop your own junkyard.
Free and fun car games
You begin the game with a small car, as first vehicle delivered to your junkyard. The junkyard game Garbage Garage has you start off humbly. It's you aim to keep developing your junkyard step by step. What you need to get going are the play money GDollars, as well as a load of energy. Every few minutes, a new car will be delivered to your junkyard, ready to be placed on a free parking lot, and hoisted onto a ramp from there. Once the car is placed on its ramp, you can start dismantling it. Needless to say, this will take a bit of energy. Once moved to your garage, the salvaged car-parts can be sold to the best possible prices.
Join in for free: games made by Upjers
Browser games have become a true mass phenomenon within just a few years. Millions of people worldwide enjoy playing these free online-games. Bamberg-based games-developers Upjers have been producing browser games, such as the free junkyard game Garbage Garage, since 2006.
tricks and further information on the car game
Useful tips, tricks, and further details on the junkyard simulation can be found on Garbage Garage's game forum.