Garbage Garage – The fun junkyard game

Garbage Garage – The car browser game
The car-recycling game Garbage Garage lets you run your own junkyard. Dismantle the case transported to your yard, and sell the salvaged parts at the best possible price in your garage. The gained play money called GDollars can then be used to purchase a variety of great junkyard accessories. Use them to create the best junkyard there is.
---
Garbage Garage
A fun-to-play game for everyone
The browser game Garbage Garage offers fun and entertainment to players of all ages.
The junkyard-setting
As browser game, the car recycling game Garbage Garage offers its players a truly unique setting. Experience the junkyard and play along for free!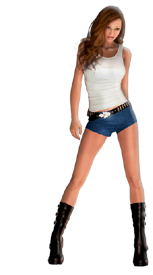 Garbage Garage – The game's concept
The multifaceted browser game Garbage Garage wows its players with a truly extraordinary concept. Here, you'll be able to discover the world of junkyards. You dismantle cars, sell the salvaged parts, and expand your recycling grounds bit by bit. Discover a load of amazing features, and enjoy the free browser game Garbage Garage. Master tricky quests, and earn the great rewards this unique game offers you.
The best car recycler worldwide
The entertaining browser game Garbage Garage sets you a challenging target: it's your goal, to become the best car-recycler in the entire world. That's why you are doing all you can to expand your junkyard step by step. You'll start off modestly, though, and commence by taking apart mostly small cars. Your skills in salvaging cars don't remain unnoticed for long, however, and you'll soon be sent a large variety of different vehicles. Your star is about to rise! Garbage Garage is a fun-to-play browser game, and you'll be shown the tricks of the trade by none other than Germany's most popular junkyard owners, the Ludolf-brothers. Discover a truly fun game!
Discover Upjers' free-to-play games
Here, everyone can join in for free. Game-producers Upjers have been developing browser games since 2006. Browser games are online-games that can be played in any web browser – without downloads. The games Upjers offers range from economy simulations to auto recyclers games.
Links about auto recyclers