Garbage Garage – The junkyard game

Garbage Garage – Thrilling free games
This browser game is unlike other games. On Garbage Garage, you manage your own junkyard. Dismantle the cars you receive on your junkyard's ramp, sell the spare parts in your garage, and gain GDollars in the process. Thanks to the unique setting and the amazing gameplay, Garbage Garage offers you fun, thrills and entertainment – enjoy one of the coolest browser games out there!
---
Garbage Garage
Free games in your browser
Want to experience free games directly in your browser? The entertaining junkyard-game Garbage Garage is just the thing for you!
On the junkyard
This is where it all happens: on your own junkyard. Here, you tend to all important tasks, and thus progress in the game.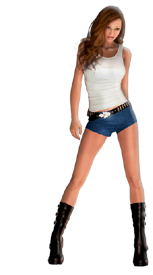 Garbage Garage – Features
Garbage Garage offers you a wide array of features. Equip your junkyard with diverse accessories – from mailbox to flamingo. Make use of the black market, to gain cars for especially low prices. Complete the tasks the Ludolfs pose you, and use your pimped rides to compete against other players in the arena. You want to enjoy free games, and play them directly in your browser? Then Garbage Garage is the thing for you!
Free and fun games
They are fun and free-to-play. All you need to experience browser games are a web-enabled PC as well as a working email-address. If these preconditions are met, you may sign up on the games' login pages, create a free account, and get going immediately. After all, free games have quite a few entertaining functions and a load of features in stock for you. The tutorial will teach you all you need to know to be able to play Garbage Garage. Once you know the tricks of the trade, you can start building the best junkyard in the world. Prove your skills as junkyard-manager in Garbage Garage!
Fun and free-to-play: Games made by Upjers
The company Upjers GmbH & Co KG, located in the town of Bamberg, Germany, has been producing browser games since 2006. These colorful online games are free-to-play, and don't require to be downloaded. Upjers' portfolio of games encompasses around 30 free games, including junkyard games just as much as business simulations.
Links to the browser game Garbage Garage