Garbage Garage – A virtual junkyard in your own browser

Garbage Garage: The free car games-experience
Fun and entertainment, great quests and thrilling contests: that's what free car games offer you. The browser game Garbage Garage cleverly combines cool games-elements with a truly unique setting: Garbage Garage is set on a junkyard, which you'll build and expand step by step, by taking apart cars, and selling the spare parts in your garage.
---
Garbage Garage
The unique browser game
Enjoy car browser games as they should be – for Garbage Garage is a truly unique browser game.
Free car games – A load of features
Among the many varied browser game genres, free car games offer you an especially large selection of features. Discover the cool junkyard-game!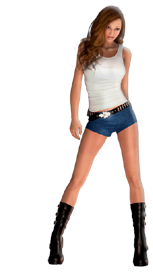 Experience free car games
The entertaining browser game Garbage Garage lets you take on the role of an ambitious junkyard owner. Starting off humbly, you manage to work your way up. To help you make it from junkyard newbie to the top, you've got quite a load of features at hand. Take apart a variety of vehicles on your garage's ramp – during the course of the game you'll even be able to dismantle motor boats, trucks, helicopters, planes, tanks and jets.
Garbage Garage – The game's concept
The game Garbage Garage is directed towards an exceptionally large audience, for it is fun and entertainment that counts here. Men and women, young adults as well as senior citizens alike enjoy car games. Garbage Garage offers you a truly unique tycoon games-scenario. You've got a variety of different options to decorate your junkyard to choose from. Next to practical equipment – such as parking lots – you'll also be able to spice up your grounds on Garbage Garage with exotic elements, from flamingoes to chameleons or arcade machines.
Discover for free: games made by Upjers
Unique browser games experiences – that's what the colorful online games made by Upjers offer you. Bamberg-based publishers Upjers have been producing and releasing browser games since 2006. The large portfolio of games includes free car games just as much as economy simulations and zoo games.
Games-info and tricks
Useful tips, tricks, and information on car games can be found in Garbage Garage's forum.