Garbage Garage – The junkyard game

Garbage Garage – The fun browser game
Among browser games, this one offers a truly one-of-a kind setting: the free browser game Garbage Garage, made by Bamberg-based games-developer Upjers, lets you open your own junkyard. You start off humbly, by dismantling small cars that are delivered to your junkyard. The salvaged parts are then sold in your Garbage Garage, and help you raise your revenues.
---
Garbage Garage
Free browser games
Free browser games such as Garbage Garage offer you all-round fun, thoroughly convincing graphics, and a thrilling gameplay.
Fun games for everyone
Garbage Garage: a fun-to-play game for veteran fans of browser games as well as for beginners. Enjoy the unique browser-based junkyard simulation.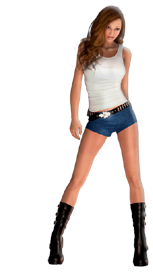 Features of browser games
Browser games offer you a load of amazing features. Needless to say, this also goes for the junkyard game Garbage Garage. The ramp enables you to dismantle a variety of different vehicles, while the garage allows you to sell the salvaged parts. Plus, you'll be able to decorate your wrecking yard with lots of awesome items. Garbage Garage is a true gem among browser games, and offers you fun and thrills in an extraordinary setting.
Free games in your browser
Browser games have taken the internet by storm. To date, millions of players worldwide are playing these colorful online-games on a regular basis. After all, joining in is relatively easily: all you need to get going are a web-enabled PC and a valid email-address. The basic features of browser games are explained during their tutorials – once Garbage Garage's tutorial has been completed, all players are able to create their very own junkyard, and prove their tactical finesse. Needless to say, browser games such as Garbage Garage offer you a wealth of different options to do just that.
Join in for free: Games made by Upjers
Browser games are free-to-play. The company Upjers GmbH & Co Co KG has been developing browser games since 2006. No downloads or installations required; with just a few clicks, players are able to dive into fantastical worlds.
Browser games – Further links